New Caribbean Nation Wants Retirees, Entrepreneurs…
This laid-back Caribbean country on the Yucatan Peninsula has it all: a stable, democratic government, easy residence options, inexpensive beach properties, very few taxes (in fact, it's one of the world's top banking and tax havens)…and English is the official language.
Over the years, the world has started to take notice of Belize. Leading celebrities own homes here. Many others regularly vacation on its private islands and exclusive resort hotels.
Madonna fell so in love with the Belizean island of Ambergris Caye and its little town of San Pedro that she wrote a song about it, which she still sings in concert: "Last night I dreamt of San Pedro, tropical island breeze, all of nature wild and free. This is where I long to be, la Isla Bonita… " Get your Living in Belize eBook and download it instantly. This is a DIGITAL PRODUCT.
Living In Belize eBook: Everything You Need to Know to Retire Better, Invest Well, and Enjoy the Good Life for Less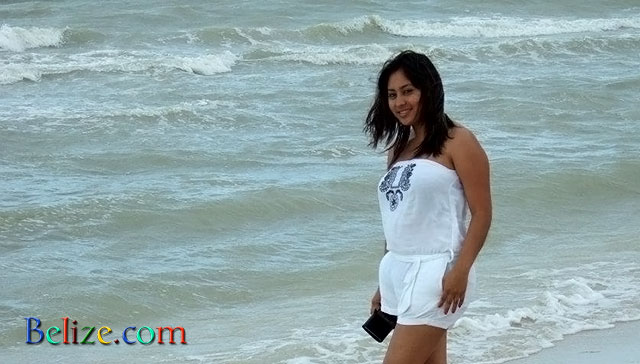 Belize is the Caribbean's hidden gem. From its azure sea shores to its jungle interior, Belize has great natural beauty—blue water, deserted beaches, and inland retreats where you can explore Mayan ruins, tall waterfalls, rainforests, and rivers. It also offers a lifestyle that is relaxed, gentle…and affordable. It's also got one of the world's best residency options and real estate prices you won't find anywhere else in the Caribbean.
Our Living In Belize Retirement Guide Book is the best resource available to help you get to know the Caribbean paradise that is Belize. From finding a property to obtaining residency. You'll learn how to invest, travel, live, retire, and start a new business in Belize. With this Belize Retirement Guide, you'll save time, money, and hours of frustration. This book is chock full with real-life stories from those who have successfully made their escape to Belize, inside tips on what to avoid, and tips on getting the inside track.
Keep in mind… this special guide to "all that is Belize" is the result of years of travel and research by M.A. Romero and the Belize.com Editors and months of follow-up research and consultations with expats in Belize, immigration attorneys, offshore banking experts, real estate agents, and developers. If you were to try to get this information yourself, it would take years and thousands of dollars to compile. I can guarantee you won't find anything like it on the Internet or in a bookshop.
Try it out, explore everything Belize has to offer… and certainly, make use of the information when you're in Belize in search of your dream home or investment. With all the pointed insider information and contact details in this report, you'll be glad you did.
Not Available Anywhere Else
Living In Belize Retirement Book, created by Belize expert M.A. Romero and the editors of Belize.com, is not available in bookstores, resource libraries, or anywhere else on the Internet. It is available as a digital product download only. That's how we can keep the information as up-to-date and reliable as possible. As a digital download product it allows us to get this information in your hands as quickly as possible.
Travel to Belize to obtain all this information yourself and you'd expect to pay $1,500. or more. (The time and efforts of attorneys and other experts who worked to compile this information is worth that much alone.) But when you act now and reserve your copy of Living In Belize you'll pay just $37.
And the best part is that we publish these reports electronically… so they are much more useful, colorful, and interactive than ever before. Plus you'll have access to them as soon as your order has processed.
Discover Belize

In Belize, there's a mantra that everyone lives by. It's an attitude, really, and a direct result of living a no-stress lifestyle. The sun comes up, you play in the water all day… or just sit next to it with your feet up and a cold drink in your hand. And then the sun goes down. The next day you do it all again.
"No shirt, no shoes, no problem." Buy Now!