Belize Newspapers Online Amandala
Amandala Newspaper
"Belize's Leading Newspaper"
8 years behind bars for repeat offender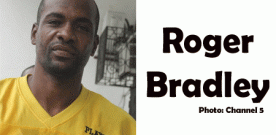 BELIZE CITY–A Belize City man who has two previous convictions for crimes of dishonesty managed to pick up a third, when he was convicted of burglary at the conclusion of his trial before Chief Magistrate Ann Marie Smith, this morning.
Roger Bradley, a driver/sideman who has one previous conviction for burglary and one for theft, was sentenced to eight years in prison.
The 34-year-old Bradley was convicted of a brazen daylight burglary of a home in which a babysitter was present.
According to court testimonies, shortly after 9:00 a.m. on March 25, 2014, Bradley entered the home of Luna Sosa, located at 87 Freetown Road, and attempted to steal two Leap Frog games.
When Bradley entered the home, he was not aware that Mara Williams, the babysitter, was inside the house.
Williams told the court that she was startled by a noise coming from somewhere inside the house. And when she went to investigate the source of the noise she came face to face with Bradley inside the house.
Williams told the court in her testimony that she was not afraid of the man, whom she identified as Bradley, who was about to make off with the pair of children's games. She demonstrated her lack of fear by setting chase after him as he ran out of the house, still clutching the two games that he had placed inside a bag.
Williams caught up with him on Freetown Road, at Cinderella Plaza, where a friend of hers who was passing by grabbed the bag from Bradley and handed it over to her.
Some neighbors who were alerted to what was happening decided to teach Bradley a lesson. They attacked and eventually subdued him, but not before the angry neighbors, who numbered as many as 14, held down Bradley and pummeled him until police arrived on the scene.
PC Jerome Middleton, who responded to the report of a burglary in progress, arrived on the scene, where Bradley was being held by civilians.
PC Middleton testified that when he arrived at the scene at around 10:00 that morning, Williams, the babysitter, pointed out Bradley and she also handed over a bag to him which contained the two stolen games.
Bradley, who was unrepresented by an attorney, told the court in a sworn testimony in his defense, that he never entered the home and that Williams fabricated the story against him.
He told the court that he was on Freetown Road, when a little boy in the area gave him the two games. He said that the lady (the babysitter) then approached him and began to curse at him; then minutes later, two men came running down the street towards him with machetes. Bradley testified that he feared for his life and ran – but did not get too far, because as many as 14 people crowded him and beat him up.
Notwithstanding Bradley's fanciful defense, the court found him guilty of the charge of burglary.
Police nab two suspects for rape of girl, 14
November 21, 2014
BWS wants 12.5% increase in tariffs
November 21, 2014
2 die, 1 injured in road traffic accidents out west
November 21, 2014
Mahogany Street woman charged for stabbing Sandhill teenager in April
November 21, 2014
I do not use drugs nor do I condone the use or selling of it. But Law
Zimbab shooting bad news for Southside peace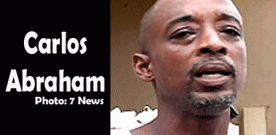 BELIZE CITY–The streets are tense, with fears of gang retaliation, after an attempt earlier today to gun down well-known George Street figure, Carlos "Zimbab" Abraham, 48, who is at the Karl Heusner Memorial Hospital fighting for his life.
Abraham suffered multiple gunshot wounds to his neck and arm, after he was shot at about 10:00 this morning by a masked gunman in the turf of the rival Ghost Town Crips gang, in front of the tire shop on Lakeview Street, a couple blocks away from where he spent his childhood and teenage years.
An eyewitness told Amandala that at about 10:00 this morning, Abraham drove up, in front of the tire shop, located at the corner of Banak Street and Lakeview Street and turned off his car's engine and inquired about some used tires in the yard of the tire shop.
A worker reported that Abraham did not come out of the vehicle and that he, Abraham, was sitting in the driver's seat as the worker talked with him through the window about the tires, when a man came running from Banak Street into Lakeview Street, and without provocation fired about two shots into the vehicle, hitting Abraham through the window of the passenger side, which was open.
The masked gunman then ran back down Lakeview Street and disappeared in the Banak Street area.
The tire shop worker said that he ran into the yard and checked himself to see if he had been shot, but he was unhurt.
The worker said that Abraham, who had been shot in his neck and shoulder, was still conscious. The worker tried to start the vehicle to drive him to the hospital, but a man from the area came to help him and placed Abraham on the passenger's seat.
He quickly drove him to the Karl Heusner Memorial Hospital for emergency treatment.
The gunman, short in stature, wore a hood over his head and his face was covered with a cloth, said the witness.
Many believe that the shooting is due to the ongoing gang rivalry between the George Street and Ghost Town gangs, who continue to be at war despite efforts by police to put a stop to the unending sequence of retaliatory shootings in Belize City through various neighborhood initiatives and heightened police presence in high-crime areas.
There were actually some police officers in the Banak Street area at the time of the shooting, and this led to the speedy detention of a man suspected to be the shooter.
KREM News reported that just before their 6 p.m. newscast, they spoke to Police Public Relations Officer for Eastern Division, Douglas Hyde, who said that investigations so far point to an altercation of some kind between Zimbab and an individual which occurred in Belmopan on Tuesday. Of note is that at the government's massive rally outside Tuesday's House meeting in Belmopan were several rival street personalities. Police say they are waiting to speak to Zimbab in order to record a statement.
Archival records show that this is not the first attempt on Abraham's life. He was shot back in February of 2006 as he stood at the entrance of an alley in the vicinity of Banak Street in Belize City. That's not too far from where he was shot today.  In that incident he was injured along with 2 other men. And back in August 2011, Abraham and others of the George Street area faced off with elements of the Gang Suppression Unit (GSU), whom they accused of human rights abuses.
Abraham had been very vocal in expressing his discontent, and he was arrested and charged with using obscene language. However, when he was taken to court, the charge was withdrawn, after the prosecution closed its case.
His attorney, Kareem Musa, submitted that Abraham did not have a case to answer because he had not been cautioned by the police when he was detained. He was released from the court a free man.
Carlos Abraham is the father of Joshua Abraham, 9, who was fatally shot on Victoria Street, Belize City, 3 years ago, on Independence Day, September 21, 2011.
KREM OB crew pinned by towhead on Steadfast Bridge
November 21, 2014
US Ambassadors press Belize to legalize sodomy
November 21, 2014
Garifuna Settlement Day celebrated in the old capital
November 21, 2014
A UDP show of strength for Tuesday!
November 18, 2014
I do not use drugs nor do I condone the use or selling of it. But Law
Of the Firearms Act and a mother's torment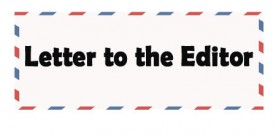 Dear Editor,
At Justice's door…
As I stood at the proverbial door, I very sheepishly began to knock. Behind the door was Justice. She must not have  heard my first knock, so I gathered myself and tried to stop my involuntary fidgeting and this time I mustered up the courage to give a more audible knock. Still, it was too discreet a knock. No answer; no sound. So, I thought to myself "Ahhhh, forget it!" thus I pounded on the door so much that the mahogany grains began to split. Finally, a faint and almost indistinct response of "Coming!" then, the door was opened.  If you're going to knock… knock.
Draconian…
Consider the word "draconian" for a moment. In Belize, we tend to overuse certain words that sometimes their power is diminished. Surely however, the use of the dictionary has not evaded us. Therefore, just as a highlight for which the rest of my letter shall hinge upon. The New Oxford American Dictionary gives a very straightforward definition of the word "draconian". It says: "(of laws or their application) excessively harsh and severe". I like this definition because it just about sums up exactly what Belize's Firearms Act is. I would go even further and state that it is grossly inhumane and oppressive. As the wise legal proverb goes "An unjust law is no law at all."
Delving in…
As it is colloquially referred to, the so called "gun law" was implemented with the intention to deter crimes which involved unlicensed firearms and ammunition, such as murder and armed robbery. Harsh and severe penalties were put in place, such as 5 years imprisonment for each unlicensed firearm and 1 year imprisonment for each bullet or projectile used in a gun. Many Belizeans soon realized that what were supposed to be fair legal remedies, were actually a list of catch-all quick-fixes for an out of control crime that has, no doubt, hurt our nation's social and economic reputation. Belizeans were soberly reminded with commercials on television that reminded us of the penalties. Remember this? "Bwai, if police come, ALL ah wi gwen da jail!" Wait, wait, wait… what? All of us are going to jail? Obviously that means that if someone places an unlicensed gun in my yard, my mom, my dad, my wife, her grandmother, my mother-in-law, and perhaps even my friend with a medical condition who came to visit – will ALL go to "piss-house" and then to prison for at least two weeks, MANDATORY, and unless we can somehow come up with the prescribed Supreme Court fee to apply for Supreme Court bail, we might more than likely spend months behind bars for a crime which we are not guilty of. Nonetheless, this is just an allegory.
The Battered Woman…
Here is a real story: The most recent incident was aired on Krem, Love TV and Channel 5 on November 17th in which a 41-year-old mother of five suddenly met a very tormenting ordeal. She and her children do not have any criminal record whatsoever. She was at her house on Dean Street on Friday when some police officers came to conduct a search. Of course, they ransacked the place in their usual militant fashion while this mother helplessly looked on in confusion. The authorities found nothing incriminating in her quaint bungalow abode, as she followed them around with her eyes as best she could have inside the house. Not that she had anything to hide but at that time, a sigh of relief was short-lived since a police officer from outside walked in and declared proudly that they had just found a gun in the backyard. Imagine yourself in that position of instant judgment. Talking becomes futile and only makes things worse. The police explained to her that she is under arrest and then go to her sons' workplaces to arrest them as well. Yes, they are working men, and not the stereotypical embodiment of their immediate surroundings. The police taunted her by telling her that even her daughter, an honour student at a leading Catholic high-school in Belize City was going to be picked up. Needless to say, she is only a minor.
As the hours slowly passed by and the tragic drama of this ordeal unfolded — the pointed guns to the heads of those who would protest, the embarrassment at the high-school, and the stench of the holding cell now starting to become a little less unbearable, one might say at this point that things cannot possibly get any worse. But oh, ignorance only compounds the plague. Not even her lawyer could have helped her when this woman's blood pressure shot to the roof and she began to foam at the mouth. Haggardness is an awful feeling and leaves one unrecognizable. Women might understand more than men that their "monthly" is a time to be extra hygienic, and yet, the police denied this woman's basic need to take a bath each day. What demon-possessed individual can bear such torture is beyond me as a man. Inevitably, the woman ended up at the hospital after countless woeful petitions by her female lawyer. Her stay in the ward turned out to be like vinegar to the thirsting tongue, as she was sent back to the holding cell as soon as the examination was completed. The doctor confirmed that she was indeed on her monthly, and that she was infected, severely dehydrated, and was suffering from hypertension.Nonetheless, the evil protocol prevailed and she was returned back to the tiny holding cell, and thereafter she was remanded to the Hattieville Prison, where she currently is (still infected, still sick).
Justice…
If you think it affects only the household of the accused persons, think again. The woman's elderly mother is bereaved as she searches for money in the void of her resources. The woman's sisters cry out into the wilderness of jurisprudence as even the magistrate's hands are tied, bound to crucify the innocent. The magistrate saw her haggard, worn-down discontent and deteriorating health, but could not do anything to truly help, despite her human inkling for common decency. Is this justice? Rhetorical question, Mr. Editor, for as far as we know, the pending amendments to this legislation, which members of the government have glorified as being the solution to the predicted problems they have created in the first place by virtue of this so called "gun law," are only justice delayed; and you know what they say about that. "Justice delayed is justice denied."
Therefore, I will continue pounding at the door of true justice and I urge all prudent Belizeans, not 'the powers at be', but Belizeans who ARE this country, to take up their rightful place in this nation to break down the door which impedes us from true justice. And when we are met with cynicism and doubt, we will remember the injustices of our present times, and use it to inspire us to unchain our boldness so that people like my relatives in nationhood who are being punished for a crime they did not contribute to can go about their daily lives unbuttered and unafraid to live in Belize.
Sincerely,
Richard Williams
The power of one
November 18, 2014
True freedom is taken, not given …
November 18, 2014
Our country's name is Belize, please!
November 14, 2014
Wamule Basketball Finals, T.V. Ramos Cycling Classic 2014
November 14, 2014
I do not use drugs nor do I condone the use or selling of it. But Law
Police nab two suspects for rape of girl, 14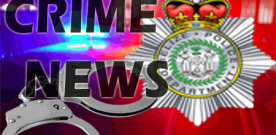 SANTA CRUZ VILLAGE–Two men of Santa Elena, Cayo, have been remanded to the Belize Central Prison for the rape of a girl, 14, which allegedly occurred at about 2:00 Sunday morning in the Branch Mouth area of San Ignacio.
Avery Bahadur, 21, a truck driver, and Craig Molina, 18, both of Santa Elena Town, were jointly arraigned on the rape charge on Tuesday, November 18, at the San Ignacio Magistrate's Court, before Magistrate Narda Morgan.
Magistrate Morgan did not offer them bail but ordered that they be remanded until February 23, 2015.
The child victim told police that she and her sister were walking on George Price Avenue in Santa Elena Town, when a 4-door car drove up beside them and one of the occupants forced her into the vehicle.
She was taken in the car to the Branch Mouth area, where the two men who were in the car allegedly raped her. The girl said that when the men were finished with her, they drove away and she went home.
When she arrived home, she immediately told her mother what had happened. The mother and the girl then filed a formal report with police.
The girl was taken to the San Ignacio Hospital, where she was examined by a doctor, who certified that the girl has been carnally known.
Police investigations led them to the two accused men, who were taken into custody and charged with the offense.
8 years behind bars for repeat offender
November 21, 2014
BWS wants 12.5% increase in tariffs
November 21, 2014
Alleged North Front Street shooter remanded on attempted murder and firearm charges
November 21, 2014
2 die, 1 injured in road traffic accidents out west
November 21, 2014
I do not use drugs nor do I condone the use or selling of it. But Law
National Primary Schools Volleyball Champions 2014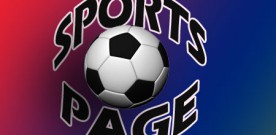 BELIZE CITY–The National Primary Schools Volleyball Championships took place last Friday, November 14, with games being played at two Belize City venues; the males played at Bird's Isle on the south side, while the female games were held at Quan's Gym on the north side of the city.
There were six female teams and six male teams participating, being the respective champions representing the six districts of the country.
The female (F) and male (M) teams participating and the respective districts they represent are:
FEMALES -  Belize Elementary (Belize), Our Lady of Guadalupe RC (Cayo), Louisiana Gov't (Orange Walk), Church of Christ Primary (Corozal), Holy Angels RC (Stann Creek), and Toledo Christian Academy (Toledo.
MALES – Belize Elementary (Belize), Howard Smith Nazarene (Cayo), Louisiana Gov't (Orange Walk), Church of Christ Primary (Corozal), St. Matthews Anglican (Stann Creek), and San Marcos RC (Toledo).
In first round games played, (F) Toledo Christian Academy defeated Our Lady of Guadalupe RC, 25-14, 25-10; (M) Howard Smith Nazarene def. San Marcos RC, 25-17, 22-25, 15-5; (F) Louisiana Gov't def. Church of Christ Primary, 25-12, 25-18; (M) Church of Christ Primary def. Louisiana Gov't, 15-25, 26-24, 20-18; (F) Holy Angels RC def. Toledo Christian Academy, 29-27, 25-18; (M) San Marcos RC def. St. Matthews Anglican, 25-14, 25-13; (F) Belize Elementary def. Louisiana Gov't, 25-13, 25-8; (M) Louisiana Gov't def. Belize Elementary, 25-18, 22-25, 15-11; (F) Holy Angels RC def. Our Lady of Guadalupe RC, 25-6, 25-13; (M) St. Matthews Anglican def. Howard Smith Nazarene, 25-22, 25-21; (F) Belize Elementary def. Church of Christ Primary, 25-11, 25-15; and (M) Belize Elementary def. Church of Christ Primary, 27-25, 19-25, 15-10.
In the semifinals, it was (F) Holy Angels RC over Louisiana Gov't, 25-22, 25-19; (M) Church of Christ Primary over San Marcos RC, 25-18, 25-6; (F) Belize Elementary over Toledo Christian Academy, 25-6, 25-15; and (M) Louisiana Gov't over Howard Smith Nazarene, 25-15, 22-25, 15-8.
Consolation matches for third place saw (F) Toledo Christian Academy defeating Louisiana Gov't, 25-15, 25-7; and (M) Howard Smith Nazarene won over San Marcos RC, 25-19, 25-14.
And in the championship finals, it was (F) Holy Angels RC over Belize Elementary, 25-21, 25-18; and (M) Church of Christ Primary over Louisiana Gov't, 25-19, 25-20.
Female MVP of the tournament was Kiara Quinonez of champions Holy Angels RC of the Stann Creek District; and the Male MVP was Keith Nugent of Church of Christ Primary of the Corozal District.
   (Information courtesy Ms. Barbara Cadle, Belize District Sports Coordinator, National Sports Council)
Central Zone high school basketball games update
November 21, 2014
Harry Cadle doing fine in L.A.
November 21, 2014
Texmar Assassins and Police United only undefeated teams at Week 5 of PLB Opening Season
November 18, 2014
FFB Women President's Cup Championship down to final game this Saturday
November 18, 2014
I do not use drugs nor do I condone the use or selling of it. But Law
BWS wants 12.5% increase in tariffs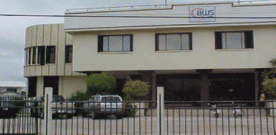 BELIZE CITY–The Belize Water Services Limited (BWS) has submitted an application to the Public Utilities Commission (PUC), calling for two successive rate increases totaling 12.5%.
BWS says that based on the forecasted growth in the customer base and overall sales volume, it needs an initial average tariff increase of 5% in April 2015 and a subsequent increase of 7.5% in April 2017.
The company said that in an effort to keep the tariffs affordable over the next 5-year business plan period, it is proposing $108 mil worth of investments. Of this, $30 million would be financed from its revenue pool, and the remainder from new loans, grants and developers' contributions. Total capital expenditure for the next five years is projected at $180.3 million. Meanwhile, projected yearly revenues range from $44 mil to $51.9 million.
The last rate increase was implemented this April, but there have been a series of rate adjustments since 2010. The BWS says, "As a result of the 2010-2015… review, a tariff increase of 12.2% was awarded in 2010. However, this was followed up by a 7.2% reduction in 2012. Most recently, in 2014, the company was awarded a 6.9% increase."
On Monday, November 17, 2014, BWS, a regulated, government-owned monopoly, submitted its Business Plan Review Report (2015-2020), with detailed financial information for the PUC's review. The document notes that the period 2015 to 2020 coincides with the second full tariff period, which will run from April 1, 2015 to March 31, 2020.
The PUC says that members of the public may submit written comments on BWSL's submission to the PUC by January 17, 2015 at info@puc.bz or at the PUC's office at 41 Gabourel Lane in Belize City.
A public meeting will be held at 7:00 p.m. on Thursday, November 27, 2014, at the Ramada Princess Hotel on Newtown Barracks in Belize City. At this meeting, to be hosted by the PUC, public comments will be accepted, with some restrictions.
The PUC says that each speaker from the floor will be given 5 minutes to speak, and persons wishing to make comments at the public meeting are advised to contact the PUC by 5:00 p.m. on Wednesday, November 26, 2014, to ensure participation. BWS is also expected to participate in the public meeting.
The PUC notes that the submission by BWS is available for viewing at the offices of BWSL and on the company's website at www.bws.bz as well as at the PUC office and on its website at www.puc.bz.
8 years behind bars for repeat offender
November 21, 2014
Police nab two suspects for rape of girl, 14
November 21, 2014
2 die, 1 injured in road traffic accidents out west
November 21, 2014
Mahogany Street woman charged for stabbing Sandhill teenager in April
November 21, 2014
I do not use drugs nor do I condone the use or selling of it. But Law
Supporting smart, sustainable growth in fisheries
BELIZE CITY, Nov. 19, 2014
The region's fisheries stakeholders will meet, to deepen their understanding of the "blue growth concept", at a two-day workshop held from November 20-21, 2014, in St. George's, Grenada under the theme, "Investing in Blue Economic Growth."
The 'blue growth concept' is mainly concerned with generating economic growth from the living resources in the oceans and seas.
Blue growth strategies seek to achieve growth by sustainable use and conservation of aquatic renewable resources in the exclusive economic zones (EEZ) and on the high seas, in an economically, socially and environmentally responsible manner.
The major components of the blue growth concept include (1) marine and inland capture fisheries; (2) aquaculture development; (3) livelihoods and food systems; and (4) ecosystem services and marine biodiversity conservation at regional and national levels.
This week's regional workshop is intended to promote blue economic growth in CARICOM countries through   enhanced   involvement   of fisheries   and aquaculture stakeholders in the policy process, as well as improved, broad public understanding and appreciation of the challenges and opportunities of the industry and its policies, and what this means for investing in blue growth.
Milton Haughton, Executive Director of Caribbean Regional Fisheries Mechanism (CRFM) says, "The benefits in the sector are significant to the region and the global community. These range from foreign exchange earnings, employment to poverty alleviation and food security. Many of the stakeholders, including the fisherfolk on the ground, do not sufficiently understand the importance of these benefits to value them adequately, to achieve sustainable management of the fisheries resources."
The CRFM has teamed up with the Caribbean Network of Fisherfolk Organisations (CNFO), supported by the Technical Centre for Agricultural and Rural Cooperation (CTA) ACP-EU, to raise public awareness in the Caribbean  by deepening the knowledge and  capacity of primary industry stakeholders for more effective stakeholder positioning and participation in fisheries policy and management actions.
The workshop will address the following: Governance and Policy: combating illegal fishing; sustainable  use, conservation  and  management  of  the Eastern Caribbean Flying fish, Spiny Lobster, Nassau Grouper and the Coral reefs eco-system; and next steps for the Caribbean Community  Common Fisheries Policy (CCCFP); Under Trade and Market Access: readiness for tackling  Sanitary Phyto-Sanitary Measures, under an EU-funded Project that gets underway this month; and understanding the Value chain approach in fisheries, and its lessons from various experiences in the region, Africa and the Pacific.
Tennis News – Juniors
November 14, 2014
Belize attends COCABA U-16 Championship in Panama
November 14, 2014
"Listen, government leaders, listen!!!"
November 11, 2014
FFB announces training sessions for National "A" Team
November 07, 2014
I do not use drugs nor do I condone the use or selling of it. But Law
KREM OB crew pinned by towhead on Steadfast Bridge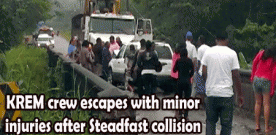 STANN CREEK–Three popular KREM Radio personalities who were returning to Belize City from the official Garifuna Settlement Day ceremony in Dangriga yesterday, November 19, were involved in a traffic accident that occurred shortly before 2:00 p.m. on a vintage one-lane bridge at Steadfast Village, Stann Creek.
The daunting ordeal took place when a trailer truck slammed into the white Ford Escort SUV in which Lisa "Love" Kerr, Anthony Grant, a.k.a. "Tony G"; and Yvonne Dionicio, a.k.a. "Ras Von;" were traveling, as they were crossing the bridge, located around Mile 17 on the Hummingbird Highway.
Kerr, an employee of KREM for the past 20 years, recounted the circumstances surrounding the nightmarish incident to our colleagues at KREM News today.
"The incident happened about ten minutes to 2:00 yesterday afternoon. We had left Dangriga after we finished our 19th November Garifuna Settlement Day coverage. We found a suitable location to broadcast the parade and [when it was over], we stopped by a gas station and then we came up the highway to head home. At the bridge in Steadfast Village, we were already on the bridge about to get off the bridge when we saw a white truck with a loader on its bed, and he didn't get off our path and get on the side of the road. He came directly toward us, we were already on the bridge more than halfway trying to get off and he came and crashed right into us. The first thing the guy told us after we checked if everybody was okay and our driver came out of the vehicle was: 'I didn't see you.' I don't know how he couldn't have seen us; we were already on [the bridge]."
It was quite rainy yesterday when the incident happened, and Kerr explained that for that reason, they were going at a moderate pace, but the trailer truck, which had reportedly been coming at a high speed, was not able to slow down in time to avoid the accident.
"It was crazy!" Kerr stressed, as she narrated how the sight of the inescapable oncoming heavy-duty truck remains etched in her memory.
She told reporters that all they could have done was to brace for the impact and after the accident, everyone in the vehicle held their composure – gratified that none of them were seriously hurt.
The radio announcer said that she initially felt pain in her left foot, between her knee and ankle, and that she had to wait a few minutes to regain her sense of serenity because, she said, "when the vehicle crashed into us, it pushed us back on an angle. I was on the passenger side and I couldn't get out from that side, and I just had this intense pain in my foot, so I had to calm down and wait before I maneuvered my way over to the driver's side to get out.
"When I got out and tried to stand, I went down on my knees and I just had to hold on [to the vehicle]. By that time, we had assistance from many people, so I'm truly grateful to everybody who came out and immediately helped us," she affirmed.
Kerr emphasized that most of all, she is thankful to have come out of the accident alive, since the outcome could have been much worse.
"Ras Von" complained of body pain and Anthony "Tony G" Grant, the driver, suffered minor injuries.
The KREM crew received medical attention at the Southern Regional Hospital in Dangriga and was released that same day.
Zimbab shooting bad news for Southside peace
November 21, 2014
US Ambassadors press Belize to legalize sodomy
November 21, 2014
Garifuna Settlement Day celebrated in the old capital
November 21, 2014
A UDP show of strength for Tuesday!
November 18, 2014
I do not use drugs nor do I condone the use or selling of it. But Law