Belize Newspapers Online Amandala
Amandala Newspaper
"Belize's Leading Newspaper"
New sugar deal "in the works"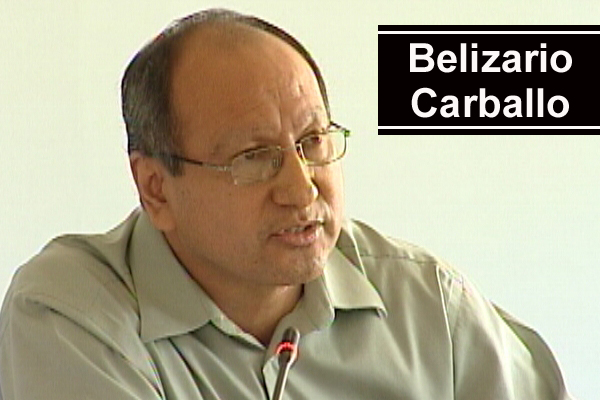 ORANGE WALK–At this time, the two main partners in Belize's sugar industry, namely the Belize Sugar Cane Farmers Association (BSCFA) and the Belize Sugar Industries/American Sugar Refineries (BSI/ASR), are working on a proposed commercial agreement to govern the relationship between the two parties, and which will aim to settle several points of contention that have overshadowed the rocky relationship – in particular, a revenue-sharing arrangement for bagasse, a disputed byproduct of sugar which is currently sold for use in the generation of electricity.
Two weeks ago, on September 8, BSCFA and BSI/ASR held a meeting at which the sugar producers presented a completely new commercial agreement to the cane farmers; however, neither side elaborated on the contents of the new agreement at the time, so as not to jeopardize the state of the negotiations.
Yesterday, though, BSI's Financial Director, Belizario Carballo, spoke to the media about the details of the new terms in the proposed agreement which, as we reported, build upon several points previously agreed on, and also include new terms that have been agreed to in principle, such as clarification of key transaction points in the sale/purchase of the sugarcane.
Carballo explained, "The agreement with the BSCFA essentially sets out the terms and conditions under which the BSCFA, or the farmers, sell cane to BSI, and under which BSI buys cane from the farmers [since] we needed to clarify this whole issue of purchase and sale of cane because of a misconception that some people had, so we want to ensure that we are very clear as to what the business that we are in is all about. BSI is in the business of producing sugar, and for that purpose, we buy cane from the farmers. The farmers own the cane until they sell the cane to BSI and deliver it to the factory. When the cane is weighed at the scales and enters the factory, then we are responsible to pay for that cane. [Therefore], the method of payment and the timing of those payments are set out in those agreements because we feel that it is an issue that needs to be clarified."
While the new proposed agreement sets out how the price of cane is to be determined, Carballo provided more details on the comprehensive agreement – outlining the structure according to which revenues from sugar are calculated.
"The cane is paid on the basis of revenues derived from the sale of sugar and molasses, and there is a formula in the agreement that determines the net revenue that is derived from those sales. That revenue seeks to value the sugar once it is produced at the factory; it's like an x-factor value, and there is a formula of how that value is determined. Once that value is determined, 65% of that is paid to farmers for cane, and 35% goes to BSI, from which BSI then has to recover all of its cost that is incurred while producing sugar", he declared.
Carballo then went on to state that one key aspect of the previous agreement that has been retained is the method by which the price of the cane is calculated – which is done on the basis of a metric value, which is arrived at by subtracting expenses incurred in taking the sugar from the factory to the market, from gross revenue.
"Once the sugar has been produced at the mill, we try to quantify that value by taking the gross revenue, in other words what you actually invoice the buyers for, and you deduct those costs that you incur in getting the sugar from the factory to the market, which is essentially freight and handling.
"Once you arrive at that value, 65% goes to the farmers for payment of cane, and then 35% goes to BSI, so that formula is essentially being retained in the new agreement," Carballo explained.
Carballo noted, however, that they have added the payment for bagasse, which he said will be based on the formula that they (BSI) previously presented, which he said "essentially seeks to value the amount of fiber that is part of the bagasse which is later used to generate electricity that is sold to BEL. So, that formula calculates the amount of fiber, and using 2013 crop as an example, that worked out to be 51 cents, but it's not really 51 cents as such; it is actually a formula that is being proposed which will vary from crop to crop depending on how much cane there is, how much fiber comes in the cane, and the cane price."
"Those are the main determinants of that formula that will impact on the payment content for bagasse, but that will become part of the formula to arrive at the price for cane that is being retained," said Carballo.
While the new proposed commercial agreement has been in the pipeline for over two years, the proverbial pipe burst when the ongoing issue over bagasse payment surfaced shortly before the 2013/2014 sugar crop season, which was sidelined for over two months, in part because of a standoff in which local cañeros refused to deliver cane to BSI's Tower Hill factory in the absence of an amicable agreement for bagasse payment.
Both sides later agreed to commence the season in late January and to conclude negotiations by the end of the last crop season; however, the controversial matter remains unresolved. Carballo outlined that the new agreement will definitely involve a quantum payment for bagasse, but noted that BSI/ASR did not change their position in terms of the company's proposed formula for the quantum bagasse payment, which remains at 51 cents per ton.
According to Carballo, the formula is based on the percentage of fiber contained in the sugar cane, and the quantity used by the Belize Co-generation Energy Limited (BELCOGEN) to sell electricity to the Belize Electricity Limited (BEL).
Based on the 2013 BELCOGEN report, BSI is willing to retroactively pay cane farmers 51 cents per ton of cane delivered; however that proposal was flatly struck down at the last cane farmers' meeting, since the cañeros believe that they are being shortchanged by the sugar company.
Of note is that this is the first time that BSI/ASR presented, in black and white, an audited financial report of BELGOGEN to the BSCFA since the negotiations commenced, which is something that the BSCFA has been clamoring for from the payment proposal was first presented by BSI.
Carballo said, "This report was just presented to the BSCFA last week, but the same information was presented to them before. What we have now done is simply an audited report essentially confirming by our extension auditors that the information that we have previously provided to them is correct and is in accordance with our audited financial statements.
"We would like to put this point to rest because the biggest point for us is that BELCOGEN is yet to turn a profit, and we have been expressing that to the BSCFA. We have shared financial information to support that, but still there is that credibility issue and so to address that matter, we have requested from our external auditors a specific audit of the financial information, and that report has been submitted to them [BSCFA]."
Carballo further explained that the new agreement also seeks to introduce an improvement in the method of delivery of sugarcane, since farmers have lamented that they find it frustrating when they are not able to deliver their entire product on time.
"We are trying to address that matter by forming a group of both BSI representatives and BSCFA representatives who would be working as a group throughout the crop to plan the harvest based on information that is now more available than before – information about maturity, about varieties, about where those fields are, and so it is important that we plan the harvest in a way that is most efficient because at the end of the day, we want to ensure that the quality of the cane that is delivered to the mill is optimized so that we can extract as much sugar from the cane as possible," he said.
As the situation currently continues without much progress, Alfredo Ortega, the vice chairman of BSCFA's Committee of Management, later informed us that they also have a proposal that they are planning to present to BSI at their next meeting.
At the same time, Ortega stressed that local cane farmers have not given the association any directives to accept any proposal from BSI until the next cane farmers' meeting, at which the cañeros will scrutinize BSI's most recent proposal.
Ortega, however, maintained that they (BSCFA) are determined to conclude the negotiations before the next crop season begins in the next two months.
BSI and BSCFA are scheduled to meet again on October 9, 2014 to discuss their review of the proposed commercial agreement.
BTL reports "solid" year; earns $19.6 mil in profits
September 26, 2014
CIBC Dangriga manager transferred, but not suspended
September 16, 2014
CWU and CIBC meet Tuesday over issues at Dangriga branch
September 09, 2014
Mason, 28, executed on Fabers Road Extension
September 02, 2014
I do not use drugs nor do I condone the use or selling of it. But Law
Oceana announces Belize's 2014 Ocean Hero award winners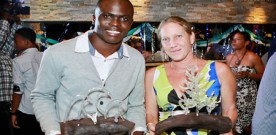 BELIZE CITY–On Saturday, September 27, Oceana Belize formally recognized coral researcher Lisa Carne and manatee expert Jamal Galvez as ocean heroes. Being an ocean hero can mean many things, but mostly, it means deciding that you are ready to take action to help to protect our marine environment for people and creatures of today and for future generations.
In 2006, Ocean Hero Lisa Carne was a young biologist who had witnessed the devastating impact of Hurricane Iris in Southern Belize and was deeply troubled by the vulnerability of Belize's marine environment to climate change through rising sea temperatures and stronger storm surges.
Using the Laughing Bird Caye National Park as a natural laboratory, Carne established a coral "nursery" in attempt to restore critically endangered Acropora corals.
Today, with support from the communities of Independence and Placencia, her "Fragments of Hope" project has more than five thousand out-plants in more than eighteen sub-sites.
"Laughing Bird Caye is a high traffic area; it's very close to Placencia. It's a no-take zone which means there is no fishing allowed and it supports a real crucial ecosystem within the reef so that there is a good balance between the fish, the corals and the invertebrates," shared Carne. "I have a lot of help from the tour guides and fishermen, because they see that it is working; that these corals provide habitat for lobster and other organisms."
Ocean Hero Jamal Galvez has been a self-proclaimed "manatee protector" since age eleven. Today, Jamal is a recognized expert of these slow moving mammals and his affection for the gentle herbivores has propelled the need to protect manatees into national consciousness.
On average, manatees can live as long as 50 to 60 years in the wild, largely because they have no natural predators. But manatees are an endangered species due to threats like boat collisions, destructive gear like nets, and even poverty.
"Manatees aren't just cute. They are in trouble and they need our help. I've dedicated my life to conserving these creatures," says Galvez. "Belize has one of the healthiest populations of West Indian manatees in the world. I just want to inspire other Belizeans so that the interests of manatees will always be safeguarded."
Guest speaker for the Ocean Hero event was Dr. Leandra Cho-Ricketts, the Administrative and Science Director (Marine) of the University of Belize's Environmental Research Institute. The marine ecologist maintained, "As an educator, I can discuss, teach, test and encourage, but it is a real privilege to be able to reward people who are making a difference on the ground. Our award winners have demonstrated a vision and determination in embracing marine conservation. In honouring our Ocean heroes, I hope we can all take some inspiration from their example and do more to contribute to the good of all mankind."
Oceana's Vice President, Janelle Chanona, summed up the event this way. "Our challenges are many: our precious marine environment is still at risk from offshore oil concessions; our charismatic species and juvenile fish are still at risk from both destructive gear and disregard. Sensitive habitats along our coast and on our islands are still at risk from unjustifiable development projects. And on top of it all, the marine environment we all depend on for our food, our jobs and our very cultural identity, is at risk from the global crisis of our generation, climate change.
"Our challenges are many but our collective passion is deep. Lisa and Jamal exemplify the type of heroism we all need to strive for. And like them, Oceana is working fervently to help consumers become informed citizens on environmental issues so that you can help to determine the quality of your future; your family's future; Belize's future."
The Ocean Hero award began in 2009 as a way for Oceana to recognize and celebrate exceptional accomplishments in ocean conservation, advocacy and education taking place globally. Past Belizean recipients include Lionel "Chocolate" Heredia and Dr. Melanie McField.
-press release-
Man, 33, rapes daughter, 12
September 30, 2014
Strange creature found in northern Belize
September 30, 2014
Toledo Maya villages want benefit-sharing agreement out of court mediation
September 30, 2014
Bel-Car Export wins regional grant to improve market access
September 26, 2014
I do not use drugs nor do I condone the use or selling of it. But Law
Alcoholism: Belize's best kept secret?
September 29, 2014
Dear Editor,
Is alcoholism Belize's best kept secret? Maybe it was, but not any more. The recent, highly publicized, deadly traffic accident attributed to heavy drinking by a top official, and other recent deaths related to abuse of alcohol are front page news and point to a serious problem in The Jewel. One that we have ignored and failed to find or even look for solutions.
While medical science says alcoholism is a disease as serious as cancer and even suggests it is beyond the control of the alcoholic due to genetic and other biological issues, it is a social and medical problem we need to address NOW, as well as cigarette smoking and AIDS. For example, a large sign hanging from the overpass at the Pallotti High School traffic circle implies it is better to drink than work! What a message to display to the children and others who go to school or wait for buses in the area. And, when we spend more money on flags than we do for rehab programs, we need to examine our priorities. Does anybody really care?
I hope that in the near future our politicians show they really do care by offering to help those with drinking problems, funding free counseling, education and treatment programs for alcoholics. While there is research showing the value of social drinking, our society should no longer sanction alcohol abuse by anyone. Responsible drinking needs to become a practice for all to advocate. No wonder it was a secret: who wants the world to know we have this serious problem? Together, we can start to solve it now.
Your truly,
Jack Linker
Seek union, not division: Swatsigga
September 30, 2014
Civilization and Maya
September 30, 2014
Valley of Peace checkpoints
September 30, 2014
Dwight Tillett: "Shutting off the Valve!"
September 26, 2014
I do not use drugs nor do I condone the use or selling of it. But Law
Organized crime in Chiquibul costing $20 million and Belizean lives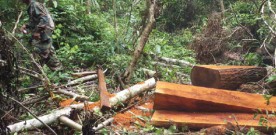 BELIZE CITY–The broad daylight execution of Danny Conorquie, 20, a Belizean Tourism Police officer, allegedly by illegal Guatemala loggers at the main temple of the Caracol Archaeological Reserve last Thursday, September 25, underscores the security threat Belize faces on account of ceaseless incursions inside its protected areas for a range of illegal activities, the main one now being the multi-million-dollar trade in illegal timber, believed to be connected with organized crime and possibly narco-trafficking elements in Guatemala.
Rafael Manzanero, Executive Director of Friends for Conservation and Development (FCD), who laments Conorquie's murder, which he says appears to have been a "hit" executed by illegal loggers, reports that for the past two years, roughly $20 million worth of cedar and mahogany have been extracted and along with that, expansion in illegal logging also comes, expanding security risks to both security and conservation personnel.
Half of Chiquibul "will be demolished by illegal loggers in 10 years"
Manzanero noted that while the xateros, who have decimated much of Belize's forests by extracting the palm unsustainably, came with machetes and crocus bags on their backs, the illegal loggers come with guns, and oftentimes with their personal supply of marijuana, which means that they can be under the influence of that drug while on their clandestine operations in the Chiquibul Forest.
"More recently, since 2011 or so, we started to see drugs and guns. Almost all have a bag of marijuana," said Manzanero.
He said that loggers traditionally, all around the globe, are more aggressive by nature.
According to Manzanero, there are three illegal logging hot spots inside the Chiquibil, and he estimates that about 30 illegal loggers could be working on a daily basis. He said that the persons who were at Caracol last week included at least two very young men.
For some years, the FCD has been extremely alert, because they know exactly what this new trend means, but in general, Belize has been taking it too lightly, the Executive Director said.
"All my contacts in Guatemala would tell me that this is already organized. There must be some big guy involved in these things. We need to begin the exchange of intelligence," said Manzanero.
He said that Belize should not assume that illegal loggers are coming across the border because of a poverty problem, because generally speaking, the landscape in Guatemala is such that drug lords are sometimes the ones conducting the illegal trade of timber and wildlife species. Corrupt agencies could also be involved, he said.
He said that their environmental counterparts in Guatemala have grappled with even bigger problems, so "they know the extent to which these illegal loggers can do damage."
"We have always been warning that these guys can do a lot of damage to Belizean territory," Manzanero said.
He told us that the drought which has struck Guatemala means that there will very likely be even more incursions.
Since much of the hardwood trees have been extracted, loggers have also begun to target immature trees. The entire Caracol Archaeological Reserve has been ravaged of timber: Illegal logging has gone all around and as many as 11 km into Belize, Manzanero said.
The Belize security forces have also found illegal dwellings inside the reserve. An Incisive Gallop conducted by Belize Defence Force troops about three months ago found some illegal huts, some of which were destroyed. Manzanero said that no one was found in the area at the time, and there is no indication whether the persons who were responsible for building homes in the area have returned. Illegal dwellings have also been found at Cebada, another location inside the Chiquibul.
"Government has to be more serious—the government machinery at large," said Manzanero.
"This [execution of Conorquie] was not the wake-up call. The wake-up call was given a long time ago," said Manzanero, adding that it is still left to be seen what the Government of Belize is going to do about the situation in the Chiquibul.
The Government of Belize has committed to establishing a couple of new conservation posts in the area. Manzanero said that they have started to mobilize machinery to the Caracol area for the construction of a site at the Valentin Observation Post.
"We have to change our tactics. The Guatemalans have changed their tactics," Manzanero said.
"We need to be tactical in this thing. We need boots on the ground, but we need some good boots on the ground," the FCD executive director said.
The FCD warned at its 2013 symposium in Belize City that at the current rate of decimation, half of the Chiquibul, Belize's largest and most prized forest, encompassing 437,376 acres or 16.8% of all protected areas, will be demolished by illegal loggers in just 10 years.
Constable David Griffith charged for the death of escaped prisoner 16 months later
September 30, 2014
4 weekend shootings leave 2 injured
September 30, 2014
Man, 33, rapes daughter, 12
September 30, 2014
Justice for Danny!!
September 30, 2014
I do not use drugs nor do I condone the use or selling of it. But Law
Special Olympics Belize partnership with Arizona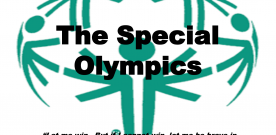 BELIZE CITY–All during this week, Special Olympics Belize have been travelling about the country along with volunteers from Special Olympics Arizona (USA) in order to train clinicians and coaches on working with athletes who have intellectual disabilities, as well as to set up (more) Youth Activation Councils in the various districts, and to witness Special Olympic competitions. Those events took place in Belmopan, Belize City, Dangriga and Orange Walk.
Tonight is the culmination of this week's activities for us, and we hope to end it with Special Olympics Belize and Special Olympics Arizona entering into a formal Memorandum of Partnership agreement. The signing of this MoP will take place tonight, Friday, September 26, in the Altun Ha Room at the Radisson Fort George Hotel.
- press release -
Here we go again, preparing to fail? – no Belize City player on National U-17 squad
September 30, 2014
Local karatekas shine at Cayo Invitational Karate Championships
September 30, 2014
Kulture reign continues on 2nd Mugger Day
September 26, 2014
Legendary, unsung footballer/boxer, "Gilly" Dunn visits
September 26, 2014
I do not use drugs nor do I condone the use or selling of it. But Law
Constable David Griffith charged for the death of escaped prisoner 16 months later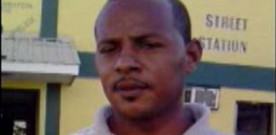 SAN IGNACIO–Constable David Griffith of the Punta Gorda Police Formation has been released on bail of $8,000 after he was taken to the San Ignacio Magistrate's Court on Friday, on a charge of manslaughter for the death of prisoner Rasheed Elijio, 18, of Punta Gorda, who was shot and killed during an attempt to escape from police custody.
Griffith was ordered to return to court on October 28.
Police reports are that on May 9, 2013, Brian Garcia, 19, a security guard of Ogaldez Street, Punta Gorda Town, and Rasheed Elijio, 18, a laborer of Ogaldez Street, Punta Gorda Town, were both charged for the crime of carnal knowledge.
They were taken to the Punta Gorda Magistrate's Court on May 9, 2013, and were remanded to the Belize Central Prison in Hattieville. After being remanded, the two young men were held at the Punta Gorda Police Station, and were to be taken to prison the next morning, May 10.
According to police, at 5:10 a.m. that Friday morning, a police officer and a prison officer were escorting three prisoners to the Belize Central Prison – Lino Ical, convicted of drug trafficking; and Brian Garcia and Rasheed Elijio – and were on their way to board the James Bus to the prison, when Garcia and Elijio, who were handcuffed together, sprinted away and escaped from their custody.
At 8:25 that same morning, May 10, PC David Griffith, who responded to the escaped prisoner alarm, called the Punta Gorda Police Station and informed the diarist that Rasheed Elijio had been captured and was being escorted to the Punta Gorda Town Hospital, as he had been shot by police in the process of capturing him. Elijio was taken to the Punta Gorda Town Hospital, where he was declared dead on arrival.
Punta Gorda Police visited the hospital and saw the body of Rasheed Elijio with gunshot wounds to the left side of his body.
Their investigation revealed that the two escapees were sighted in the Carib Reserve area. Police set chase after the two persons, in the course of which shots were fired which resulted in Elijio being wounded.
There was public outcry against the shooting death of the unarmed man, who, according to the police, was handcuffed. An investigation was carried out, which led to the arrest of PC Griffith 16 months after the incident.
Punta Gorda police said that Griffith has been placed on interdiction and will be tried internally in a police tribunal, which, if Griffith is found guilty, will impose punishment that is additional to what the criminal court will impose.
Organized crime in Chiquibul costing $20 million and Belizean lives
September 30, 2014
4 weekend shootings leave 2 injured
September 30, 2014
Man, 33, rapes daughter, 12
September 30, 2014
Justice for Danny!!
September 30, 2014
I do not use drugs nor do I condone the use or selling of it. But Law
Here we go again, preparing to fail? – no Belize City player on National U-17 squad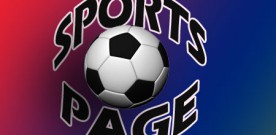 BELIZE CITY–Last week Wednesday, the Football Federation of Belize (FFB) announced the 25-member National U-17 Team which will represent Belize in the upcoming UNCAF U-17 qualifier to be held in Costa Rica from November 4-8.
Internationally, U-17 qualifiers are considered very serious business. That's because, aside from the fact that these qualifiers lead all the way to the U-17 FIFA World Cup, it is this squad that is expected to become in a few years' time the base for the National "A" Team, perhaps as early as World Cup 2018, but certainly by World Cup 2022. The National U-17 team, then, should be the culmination of a tough annual selection process that involves no less than a credible national U-16 competition, which has been preceded by regional U-16 tournaments to produce the best players to be showcased in the U-16 national tournament. Competition hones talent and also provides a showcase for fans and scouts alike to determine which players have developed the necessary skills and character attributes to earn a spot on the national U-17 team.
There was a time back in the 1980's when there had developed a peculiar bias against teams from Belize City. The BNFA and its successor the FFB were led by individuals who, to some extent, fell prey to the lobbying of officials from the other districts who accused them of giving Belize City teams some sort of favored status. Thus, these BNFA and FFB heads were always at pains to show they were not treating Belize City teams as favorites, often times resulting in their giving Belize City unfair treatment to appease their other district members.
Perhaps that sense of bias resulted from the prolonged dominance of Belize City based teams during the 1980's. Beginning with the first ever countrywide club competition in the post-Independence era, the 1981-82 tournament consisted of nineteen(19) 1st Division clubs drawn from all over the country in the first ever BNFA National Club Competition.
Belikin from Belize City won that tournament, and Milpros from Belize City was second. Thereafter, while the competition was restricted to only the champion club from each district, Belize City was afforded the entry of both their champion and sub-champion clubs. And from 1986 till the end of the decade, a Belize City team was either national champ or sub-champ, taking the top two spots in 1988 (Duurly's 1st and Milpros 2nd). Perhaps that was the cause of the perceived bias in favor of Belize City; but was it justified? After all, Belize City has for long been the population center and commercial capital of the country, and it figures that the large pool of players and strong sponsors will often produce more strong teams than the other districts.
Well, in recent years, Belize City football has fallen on some hard times. For the last couple years, there has not been a credible 1st Division competition or Belize District youth competitions for U-15, U-17 and U-19 in Belize City due to a non-functional Belize District Football Association. Nevertheless, there are players of all ages and many with talent in Belize City, and if a national youth tournament were called tomorrow, Belize City would field a team or two if allowed to do so. That is because there have been a number of private tournaments, some with age restrictions, such as the Smart 13 & Under, "Clear the Land" Cup, Ladyville and Hattieville tournaments, CYDP Peace Cup, various weekend marathons, etc.
But the FFB seems not too much bothered about the situation in Belize City. A national U-17 team has been selected, and there is no Belize City based player on the roster; not even one.
The players called to the National U-17 are undoubtedly some good youngsters. Of course, we haven't seen any of them play recently, because there has been no national U-17 competition from which we could have made an assessment.
Regardless of how good this National U-17 is, common sense tells us it could have been better with access to some of the talent resident in Belize City.
The FFB heads are apparently content with putting together a team to fulfill our obligations to participate in the UNCAF and CONCACAF qualifiers. Money is always a problem. But, with scarce resources, why have they persisted two years running in sponsoring an "Open" national competition (FFB President's Cup), when we already have the PLB tournament? We could have instead seen a U-16 FFB President's Cup, and they would be better prepared to form the National U-17 now. At this time, we can't realistically expect to go much further, as in qualifying to the FIFA U-17 World Cup. Of course, that is a mighty tall order; but at least we should be putting our best foot forward, and obviously, we are not doing that again.
Belizean fans might be misled to thinking that our youths can cope, like our National "A" Team managed in the UNCAF Central American Cup recently. But they benefited from being seasoned semi-pro players, former national team players, made from the base of the national champions Belmopan Bandits, and coached by highly respected Costa Rican Leroy Sherrier Lewis, whose record with Belize teams is unmatched. This Belize National U-17 is a team in the making, with no international Friendlies under their belt. And they are just over a month away from competition against the best of Central America.
(Ed. Note: Fans could be mistaken to entertain high hopes based on the impressive showing of our National U-15 in last year's inaugural CONCACAF U-15 in Cayman Islands, where Panama, Costa Rica and Nicaragua declined participation. That squad benefited from the YWAM and Belmopan youth programs, but they are just U-16 now, and a year makes a big difference in the competition they will face.)

Special Olympics Belize partnership with Arizona
September 30, 2014
Local karatekas shine at Cayo Invitational Karate Championships
September 30, 2014
Kulture reign continues on 2nd Mugger Day
September 26, 2014
Legendary, unsung footballer/boxer, "Gilly" Dunn visits
September 26, 2014
I do not use drugs nor do I condone the use or selling of it. But Law
Seek union, not division: Swatsigga
Dear Editor,
I thank you for taking consideration of my thoughts and publishing them in your newspaper.  Our Constitution clearly gives us the right to openly express ourselves without fear. I compliment your newspaper for being brave enough to share the truth that will awaken many of us.
Over the past few months I have been reading news around the world and noticed that most of them are centered on war, politics and economy. Nobody writes on the positive events and technological achievements of mankind that help us to progress as a united species.  All of our media is centered on negative events that keep humanity negative and in consequence without hope. Over the course of my reading I have come to understand that by being positive we can move mountains, just as faith can move mountains. Being positive is just a part of having hope!
The aim of the media and those in power is to have us in a state of confusion and in turn they can have control of us. It's as easy as marketing a product that is no good; just add a professional or a well-known artist and the effect is incredible. People will rush to buy the product. Mind control without you being conscious! The same applies to the power of the media which the wealthy and powerful and those in Government use to have control of us.
Incredible isn't it? We have been conditioned to believe what our eyes can see. There is much more beyond what our eyes can see.
Coming back to reality in Belize, I want to point to the issue of our governance and how it works. Both the United Democratic Party (UDP) and People's United Party (PUP) are tailored from the same spider-web.  Take into consideration that the same PUP and UDP leaders are friends and pretend to be enemies in the eyes of society. There is a bigger power above them that manages the timeline. It's easy to understand; both of them are like a product being marketed to us. We buy on the fact that a political party is better for our society and thus society is moved to vote for them.
What we don't realize is that our "democracy" is manipulated unconsciously upon us. Those in power pay us for our vote and yet we don't realize it. Our human need for money to purchase what we need drives us to sell our votes. So the product is the political party and their aid to convince us is our need to be better in society, new opportunities, more jobs, more affordable education and better public services.
I can go on to write more but I don't want to take precious space in your newspaper. We humans, and we Belizeans, should start to seek union, and not division. Political parties are here and will be always here to divide us and keep us in conflict with one another.
During the time that we are divided, they are disbursing millions and millions of our hard paid taxes to their bank accounts and to their closely related business partners in crime. The biggest criminals in our society are the people in Government! We should use our power to request accountability, proper accountability.
I end with this statement: "Hitler was no harm to society; his subjects obeyed his orders and fulfilled his requests; we are the ones who let our government and public institutions ruin us!"
Power to the people!
Regards,
David Swatsigga
Alcoholism: Belize's best kept secret?
September 30, 2014
Civilization and Maya
September 30, 2014
Valley of Peace checkpoints
September 30, 2014
Dwight Tillett: "Shutting off the Valve!"
September 26, 2014
I do not use drugs nor do I condone the use or selling of it. But Law