Belize Newspapers Online Amandala
Amandala Newspaper
"Belize's Leading Newspaper"
Diaspora Garinagu join the fight!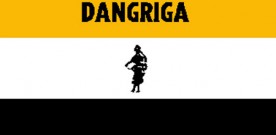 United Groups of Garifuna Organizations US (UGGO US) Brooklyn, NY, United Garifuna Association, Inc. (New York),
All Peoples Foundation, Inc. (Chicago), Garifuna Group of Chicago, and Dangriga Youth Football Academy (California)
During the last few weeks of the ongoing situation at First Caribbean International Bank in Belize, we have monitored with hope that FCIB would take positive and meaningful steps to resolve the situation in Dangriga of discrimination against the Garifuna language being spoken. A simple apology and some sensitivity training and resolving the dispute amicably with the workers in question would have probably sufficed. When Ms. Ella Hoyos came from Barbados with fanfare it was our hope in the Garifuna Diaspora she would help to correct the situation. She did not! Instead she announced only that the bank would be drafting a new written policy about languages. Does that mean then there was an unwritten policy of not speaking Garifuna as Uwahnie Martinez has maintained she was told by the now soon-to-be reassigned bank manager? This situation reeks of violations of our Belizean Constitutional rights and of our Human Rights.
Questions remain! Why did they have such an unwritten policy against Garifuna being spoken in Dangriga Town of all places? Why did the branch manager, Ms. Bowen, Martinez has said, tell Martinez the directive came from the main office in Belize? Who told Ms Bowen this was an unwritten policy. When a policy is unwritten it is still the policy of the Bank! These are the fundamental questions First Caribbean International Bank did not address. Yes, we realize the reassignment of Ms. Bowen is a step in the right direction; however, they still must answer the questions which led us to this juncture in the first place! They need to also explain why in a town approximately 60% Garifuna they hire only 10% Garifuna in their office per Ms. Castillo in her statement!
In the silence by First Caribbean International Bank to the profound questions of this situation our Garifuna citizens in Dangriga are forced to take action against the Bank at this time. They have announced they are requesting of all Garinagu to remove their money from First Caribbean International Bank. The Dangriga Town Council, Garifuna Development Organization, National Garifuna Council and other Garifuna groups in Belize, working together, had no other option but to up the pressure on FCIB to correct this situation, not with a band-aid solution as suggested by Ms. Hoyos but at a fundamental level to assure this never happens again! This means acknowledging they had an unwritten policy to not speak Garifuna. That it was wrong of them to have such a policy and to make proper amends to the affected Garifuna workers and they should hire more Garifuna to reflect the community.
At this time the pure math will us all we are under represented at the bank! If FCIB will hire insensitive management to run the Dangriga Branch instead of hiring from the community then they must pay the price for whatever insensitivities their management brings along with them! Now that a new manager is being sought we recommend they look to hire someone from Dangriga Town to fill that position.
UGGO US recommends strongly to the Government of Belize that it passes new legislation which would make this kind of discrimination illegal and punishable by penalties and demand that companies in Belize begin to hire without regard to race, creed skin color, culture, religion and sex. If we do not pass such legislation, this incident will play out time and again. It is time to set up an equal rights commission and an enforcement agency.
Discrimination does not only affect Garifuna but women, and other ethnic groups as well. We also recommend that the Government of Belize make use of its Diaspora's vast resources and First World knowledge in helping to resolve some of the issues impacting our nations such as this issue and to help to close the gap between Belizeans at home and Belizeans abroad.
UGGO US, an amalgamated group of Garifuna organizations in the United States, wholeheartedly support the efforts of Garifuna organizations in Belize working together for a just end to this situation. We join the Garifuna groups and the Dangriga Town Council and the Mayor in calling upon the Garifuna people of Belize to remove their money from First Caribbean International Bank. There are many corporations in Belize which may have a sense of social justice. If this situation is allowed to continue unabated by FCIB they will also be called upon to close their accounts with the Bank. We urge First Caribbean to seriously begin to talk with Garinagu organizations in Belize about resolving this situation immediately!
Suicide in Orange Walk Town
September 12, 2014
Final results for Battle of St. George's Caye Regatta 2014
September 09, 2014
CRFM to Give Oral Arguments to Law of the Sea Tribunal
August 29, 2014
Policy barring Garifuna language is a violation of human rights
August 29, 2014
I do not use drugs nor do I condone the use or selling of it. But Law
Lead, lead, and more lead …
BELIZE CITY–An orgy of gun violence seemed to have gripped the city after the murder of Cyril McFoy Robinson, 56, the father of a known gang affiliate, which occurred just a few minutes after 2:00 p.m. right beside St. Ignatius Primary School at the corner of Dean Street and Euphrates Avenue yesterday, Wednesday.
Wednesday night ended with eight people being shot, three fatally, in about six and a half hours. The last murder was that of John Avilez, 26, of Angel Lane.
Avilez and three of his friends were relaxing near a house on Handyside Street at about 9:15 last night when a vehicle drove up from North Front Street into Angel Lane, opposite St. Mary's Primary School.
The vehicle stopped opposite where the men were, and then a gunman exited the vehicle and began shooting at the men. The gunman fired about 15 shots, after which he got back into the vehicle, which sped off.
8 shot, 3 dead in 6 ½ hours
As the echoes of the gunfire faded, Avilez slumped to the ground. He had been shot twice – in the chest and in the right arm.
Avilez's three friends were wounded. Nigel Ferguson, 28, of Brides Alley, Belize City, was shot in the left cheek; Mark Alamilla, 30, of Pinks Alley, was shot in the left upper leg; and William Savery, 28, of Angel Lane, Belize City, was shot in the right side of the buttocks.
John Avilez died at 10:25 p.m. while undergoing treatment at the Karl Heusner Memorial Hospital (KHMH). Nigel Ferguson and Mark Alamilla remain at the KHMH in a stable condition, while William Savery is in a critical condition.
Avilez's older brother told Amandala in an interview this afternoon, near the scene of the murderous shooting, that he was at home last night when John came home from school. He had just arrived in his car, and he had gotten out and had begun to talk to three of his friends, who were relaxing near the vegetable shop by their house, when the vehicle drove up.
The grieving brother said that his brother's car engine was still running when the gunfire erupted. He rushed downstairs to the street, where he saw his brother and the three injured men. He quickly rushed his brother to the KHMH, where doctors worked to save him, but he died shortly after.
The brother said that Avilez was not a gang member, and was attending the University of Belize. He was shot near his house talking to his friends. What are people to do now if they can't socialize outside their homes, lamented the brother.
Avilez's brother and the rest of his family are devastated by his death.
A resident of the neighboring Majestic Alley said that she was at home with others when they heard multiple gunshots and saw a man (Alamilla) run through the alley and fall down. People who went to see what was happening saw that he had been shot in the leg. He was then taken to the KHMH.
Many said that John Avilez was not a gang member, but a UB student who was friendly to the neighbors, and had been living in the Majestic Alley area from his infancy.
Many agreed that the attack on the four men was a senseless act.
Police have several men in detention, but none have been charged as yet for the deadly shooting.
Word to us tonight is that Mark Alamilla, shot in the left upper leg, has been released from the KHMH.
Saving the next generation of "killers"
September 19, 2014
Chief Magistrate rules cop has case to answer
September 19, 2014
Bert Vasquez on trial for common assault
September 19, 2014
Cops make 41-pound, $12 mil cocaine bust
September 19, 2014
I do not use drugs nor do I condone the use or selling of it. But Law
Saving the next generation of "killers"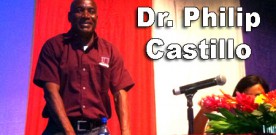 BELIZE CITY–Today, a deadly gang war was raging in Belize City, resulting in three homicides by gunfire, highlighting the fact that the persistent crime crisis in Belize City, which has also been impacting youth not in any way engaged in gang activities as "collateral damage," needs urgent attention.
It was this shocking reality that inspired Dr. Philip Castillo, lecturer in the Faculty of Management and Social Sciences at the University of Belize, to pitch a presentation dubbed "Operation Rescue .0007", on the occasion of the national lecture: Futuring Belize: Exploring Options and Challenges for Economic Development, held tonight at the Bliss Center for the Performing Arts in Belize City.
Castillo's presentation demonstrated what is needed to prevent troubled youth, ages 11 to 18, from becoming what Brigadier General David Jones has said would be "the next generation of killers." Dr. Castillo's aim was to determine how these youths in question can be rescued and kept alive, but beyond that, how they can play a meaningful role in Belize's national development.
Dr. Castillo said that unless we make this a national priority, the actions of these youth, who he estimates number 240 persons, could undermine the development which Belize has achieved.
According to Castillo, some perceive the crime situation to be the biggest current challenge for Belize. He noted that Belize City's homicide rate is beyond civil war level and between 2002 and 2009, 55% of murders happened in the Belize District. The homicide rate for the country has been listed as the 6th highest in the world, he added.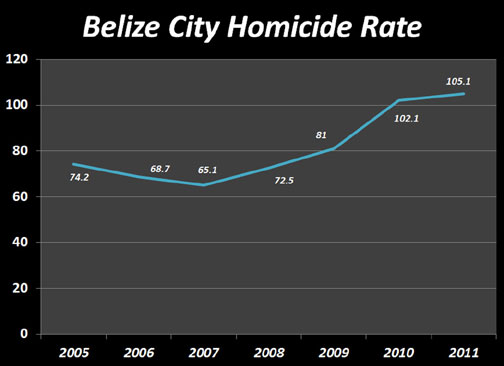 He pointed to research done for Belize by Professor Herbert Gayle of Jamaica, showing that the combatant age is 15 to 29. This, he said, partially overlaps with his study group of youth ages 11 to 18.
He utilized data from the 2010 census and the Ministry of Education to determine that there are 5,898 youth in Belize City ages 11 to 18. An estimated 1,002 of them are not in school, and of those not in school, roughly 240 of them are not working at least one hour a week. Virtually all of them are considered illiterate, having not attained at least a primary school education.
Poverty is also a major factor within this subset of youth. Castillo said that 41.3% of Belize's households are considered poor, which means that a family of 5 lives on less than $10 a day or $3,600 a year. Poverty among youth is even higher than the national average, at 51%.
7News carried an interview on August 19, 2014 with Brigadier General David Jones, Commander of the Belize Defence Force, and Dr. Castillo shared those comments to drive home the reality faced by Belize City youth.
Jones said, "…I was a bit shocked at what these kids are capable of doing and the level of anger and violence that is stirring inside these kids … I was a bit shocked.
"I had no idea of the magnitude of the problems that are there in Belize City. If this situation is not dealt with adequately these are the actual next generation of killers you have in Belize City that are breeding right there, and if the Government and the people don't do something now as what national security is trying to do, these are the next generation of killers that we have right here."
Dr. Castillo—who observed that these youth have such industrious hands that they fashioned the toothbrushes provided to them at boot camp into weapons—said that the changing structure of Belize's macroeconomic profile is making it even harder for these boys (the 0.0007%) to find work.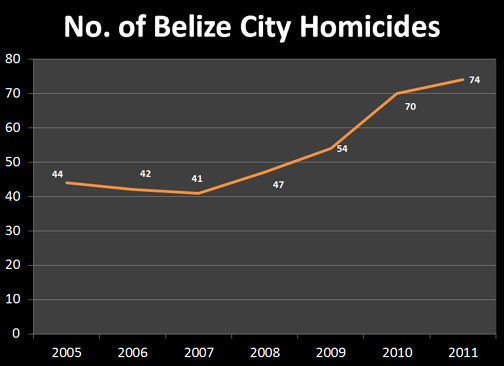 In providing a snapshot of the Belizean economy, Marcia Bouloy, Assistant Dean of Students Affairs at St. John's College Junior College, said that in reshaping the Belizean economy, a multi-faceted approach is necessary and jobs must be created for the emerging young population, utilizing a bottom-up approach with an emphasis on continuity of programs regardless of changes in the political administration.
She also spoke of the need for mechanization in agriculture, to harness Belize's maximum potential.
She questioned whether tourism in really a main income earner for Belize, especially given the fact that much of what is generated is repatriated by the foreign investors.
Bouloy urged the Government to invest in capacity-building in ICT, and to utilize the manpower approach, whereby the Government determines which sectors need more human capital and then team up with the educational institutions to ensure that this demand is met through targeted training.
Castillo explained that although oil and tourism have been touted as sectors leading the nation's economic growth, there are very few economic prospects in those industries for marginalized youth, and the unskilled jobs in agriculture largely go to migrants rather than locals, because businesses target them for cheap labor. ICT is wonderful, he said, but that is an alien concept to these youth, who seem to have been permanently locked out of the national economy.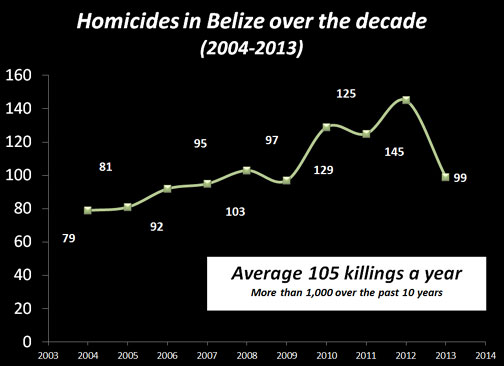 Castillo noted that while new construction jobs created under the municipality projects are one way of providing economic relief for these youth, there is also great potential in the development of professional sports in Belize, which would also allow these youth to target their energies into sports rather than engaging in violent crimes. Football and boxing are good options, since the boys in question have a lot of anger that can thus be channeled positively by these means.
Dr. Castillo acknowledged the heroic efforts of persons like Dara Robinson, Raymond Rivers, and agencies such as the Ministry of Human Development for its pro-poor programs, and the Belize Defence Force.
Brigadier General Jones cited the need for professional counselors and psychiatrists to work with the youth at boot camp, and that the program needs to be extended from 4 to 6 weeks to 2 years.
Although the camp provided services to 28 of these marginalized youth, Castillo thinks they need to aim for 240 youth, to give effect to Operation Rescue.
Castillo said that he would like to research why the social outcomes for Belize City boys are different from the outcomes for boys elsewhere in the country, despite similar levels of poverty and other challenges.
He said that he hopes his research findings are not accurate because if they are, and the downward trajectory is not addressed as a national priority, "I fully concur with the Brigadier General, these are our next generation of killers and I might add that their actions can undo much of what an independent Belize has accomplished."
Castillo ended by wishing Belize a happy 33rd Independence.
Lead, lead, and more lead …
September 19, 2014
Chief Magistrate rules cop has case to answer
September 19, 2014
The invisibility of the Maya in September celebrations
September 19, 2014
Bert Vasquez on trial for common assault
September 19, 2014
I do not use drugs nor do I condone the use or selling of it. But Law
Belize Jaguars exit Central American Cup with heads held high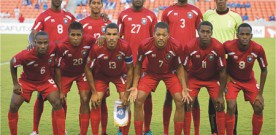 BELIZE CITY–Belizean fans who knew better, and were aware of the huge handicap in training and preparation that the Belize National "A" Team faced going into the Central American Cup 2014, could not realistically set their hopes too high. Winning the tournament was definitely out of the question. Qualifying for the final day of games on September 13 would mean upsetting the plans of either Honduras, El Salvador or Guatemala, all much higher ranked and better prepared for the tournament than Belize – a big task, indeed.
But hope springs eternal, and the Belize Jaguars have repeatedly proven that one thing we don't lack is heart.
Thankfully, our performance, though not stellar, showed that "we belong;" we were not humiliated, despite some own goals, and our opponents had to work hard to achieve their victories. Belize exited the tournament after the group stage, but our players could hold their heads high, despite the failure of the FFB to allow them adequate preparation. Numbers don't lie; we gave up 2 goals in each of 3 games, and the better team won. (Belize lost 2-0 to Honduras, 2-1 to Guatemala, and 2-0 to El Salvador.)
Of course, Costa Rica went on to defeat Guatemala, 2-1, in the championship game; Panama defeated El Salvador, 1-0, for third place; and Honduras secured the fifth spot with a 1-0 win over Nicaragua.
Below are the standings at the end of the group stage, followed by the concacaf.com report on the Belize vs El Salvador game.
2014 champions of CitCo/Leslie's Imports September Criterium
September 19, 2014
Living legend "Pine" Hernandez visits along with "Fudge" Burgess
September 19, 2014
Road races results at BDF Sports Day on August 30
September 19, 2014
Sagitun of Independence wins FFB President's Cup 2014
September 16, 2014
I do not use drugs nor do I condone the use or selling of it. But Law
Chief Magistrate rules cop has case to answer
BELIZE CITY–On August 8, 2014, attorney Anthony Sylvestre had made a no-case-to-answer submission before Chief Magistrate Ann Marie Smith on behalf of his client, Darius Martinez, a police officer who was charged with attempting to corrupt a public officer.
Today, the Chief Magistrate delivered her ruling on Sylvestre's no-case submission, saying that the prosecutor, Senior Crown Counsel Linbert Willis, had made out a prima facie case against Martinez and consequently, Martinez has a case to answer.
On August 8, Willis had called two witnesses to testify for the prosecution in the case against Martinez — Sergeant Francisco Ack, the officer who arrested Martinez when he located him at a football game in Belmopan, and Gang Suppression Unit (GSU) officer Stacy Smith.
He is charged with attempting to corrupt a public officer
In her testimony, Smith told the court that she had gotten a call from Martinez, who asked her if she wanted to make some money.
When Martinez called Smith a second time, Smith recorded the conversation on her cellphone. That recording was then downloaded to a computer and put on a compact disk. The entire conversation was then played in court on a laptop computer.
The allegation against Martinez dates back to May 2011, after the GSU had conducted a raid on the Orange Walk property of antivirus software pioneer, John McAfee.
During the conversation between Smith and Martinez, Martinez mentioned repeatedly that he was not asking her to do anything illegal, Smith said. He told her he wanted her to keep him informed about the GSU's actions as it related to John McAfee.
On Tuesday, September 23, Martinez will return to court to present his defense against the charge of attempting to corrupt a public official.
Lead, lead, and more lead …
September 19, 2014
Saving the next generation of "killers"
September 19, 2014
Bert Vasquez on trial for common assault
September 19, 2014
Victim of vicious dog attack dies
September 19, 2014
I do not use drugs nor do I condone the use or selling of it. But Law
The invisibility of the Maya in September celebrations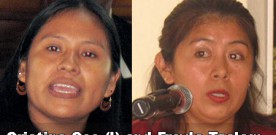 BELIZE CITY–September in Belize is a time when the nation focuses on its national identity, so a question recently arose in my mind over the invisibility of the Maya heritage during this festive time of the year.
Before Belize had a colonial history, it had a Maya history, so why should the celebration of nationhood not strongly reflect this dimension of Belize's heritage? Is it only popular to talk about Mundo Maya when selling the Belize tourism product? Should not celebrations of Belize's national identity reach way back in the annals of time to the era when the inhabitants of this land were truly independent of any colonial control? In fact, given all that plays out on the international political front, some would even argue that those pre-colonial times were truly the days of independence.
Toledo Maya activists Cristina Coc and Froyla Tzalam agree that the national celebrations do not adequately reflect Belize's cultural and historical landscape. They say that partisan politics figures heavily in the national celebrations. Indeed, the national colors are red, white and blue; but the party color of the ruling United Democratic Party is red, while the party color of the Opposition People's United Party is blue, and some do dress the political part.
Tzalam is of the view that while the celebrations demonstrate patriotism to a certain extent, they are also very political; and those who are PUP tend to wear blue while those who are UDP tend to dress in red.
"It is very difficult to say celebrate. It would be almost hypocritical to do that. We know the reality. We don't feel the freedom and joy that Independence would bring," said Coc.
She pointed to her personal philosophy, that the truth for many Mayan people is that while the State of Belize proclaims Independence, in her humble opinion, the autonomy, food security and livelihood of the Maya are today threatened and they continue to be treated as second-class citizens.
"In court, we were told that we are not even Belizeans," said Coc, recalling arguments made by the Government of Belize in the Maya land rights case when it was heard in the Supreme Court of Belize.
Coc pointed to modern-day oppression of the Maya people in "very difficult and trying circumstances…"
The two major milestones observed in Belize during September are the Battle of St. George's Caye of September 10, 1798, and the country's political independence from Britain on September 21, 1981.
Tzalam, who hails from San Antonio, one of the larger villages in Toledo, said that for Independence, they usually do the picking of the queen, a local popularity contest.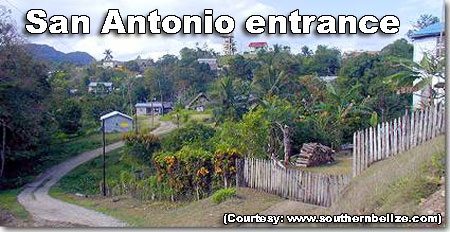 The queen dresses in white for the military parade and flag ceremony – festivities which she said are financed by the local village council. However, she notes that these celebrations were transferred from September 10th to September 21st after Independence.
Coc said that when she visited Laguna, her home village, last Wednesday, on September 10, it was business as usual. Maya men went to the farm and did their usual routine. There were no festivities to mark the national celebrations.

She said that unless a politician, such as the area representative, sponsors village events, none are held; but the participation really has little to do with a sense of nationalism and more to do with the fact that people opt to enjoy the party the politicians throw.
Village students who attend high school have a chance to participate in the more somber Independence Day parade.
Coc said that in Punta Gorda, Toledo, the town council is PUP and so there is very little money given to them. In fact, she said that this year's celebrations are marred by a major garbage disposal problem in the town. She said that her garbage has been sitting there for 5 weeks and has not been picked up. Some have opted to burn their trash, she added.
Tzalam confirmed that garbage disposal issues have been persistent, but she told us that where she lives, the trucks have been cleaning up since yesterday.
Tzalam is boarding with a family member in Punta Gorda, and she said that she has not seen the Maya inclusion in these celebrations.
She points to the fact that Carnival, an imported event, has now taken center stage in the September celebrations, even overshadowing the 21st of September, Independence Day, in her view.
Tzalam said that while some villages will have a replication of what happens annually in Belmopan for Independence Day, it won't have a culturally distinct flavor, reflecting the Maya contribution to the nation's genesis.
After the festivities, they usually congregate at the community center for refreshments, marimba and harp music, and dancing.
Saving the next generation of "killers"
September 19, 2014
US university recognizes Dr. Sol Yam for attaining Doctorate degree in Education
September 19, 2014
KHMH celebrates 19 years; upgrades ICUs
September 19, 2014
Belize's Ambassador to EU, Dr. Dylan Vernon, appointed to ACP Bureau
September 19, 2014
I do not use drugs nor do I condone the use or selling of it. But Law
Lay-waiting the express James buses …
Dear Editor,
Being a frequent commuter on Belize's public transport buses, I would like to address some issues being faced daily by myself as well as by most Belizean commuters. I personally dread riding Belize's public transport buses for various reasons but in most instances I have no other choice; most can relate to that.
As we all know, Belize's public transportation system has a lot to be desired in terms of the common sense of its functionality. Why does it seem as though in Belize we do almost everything haphazardly, with no real method or purpose? It begs me to question, what's really going on in the Ministry of Transport? Who is making all these rash changes and decisions? They seem to be doing more harm than actual good to the public transport system.
Take for instance the James buses which run from Belize City to Punta Gorda route. One bus leaves the Belize City terminal almost every hour at fifteen past the hour. These buses are express to Belmopan, meaning non-stop up until Belmopan; from there, it is allowed to stop along the way until it reaches Punta Gorda. What I have been noticing lately is that most people who want to travel only as far as Belmopan crowd the James buses, leaving people who need to travel far down south without a seat. Once you don't have a seat, you get kicked off the bus by the terminal transport personnel. These people going to Belmopan absolutely refuse to catch a regular bus from Belize City to Belmopan due to the long two-hour journey to arrive. Instead, they lay-wait the express James buses, which takes about one hour and fifteen minutes to arrive in Belmopan.
This really aggravates a lot of people, including myself, who want to get to our southern destinations. When the James buses arrive in Belmopan, more than half their passengers disembark the buses right there, leaving the people who really needed to travel the far distance south from Belize City to wait one more hour for another bus, which, more than likely, they won't get a seat on either.
This seems very unfair to people wanting to travel far south to Stann Creek or Toledo – it's a 5- to 6-hour bus ride from Belize City at best, on a regular bus. That long journey is not so easy on your joints, your back or neck, for that matter. To makes things worse, the enforcement of the no-standees-permitted rule is in full effect. Even though James buses can't carry all awaiting passengers, they refuse to run a second bus to accommodate all passengers, as is required by the new transport rules. It's very frustrating to the average commuter not to be able to get a seat on a bus going to your destination.
To make matters worse, when the James buses arrive at the terminal for passengers to embark, it's one big mad rush out the gate by people to get a seat in the buses. I, for one, have been pushed, squeezed and crushed against the barrier at the terminal by people fighting to get a seat. Numerous times I have witnessed fights break out by angry commuters being stepped on and pushed. These people don't have any conscience towards small children or the elderly – they also get trampled and crushed in the mad rush towards the bus just for a seat. This is a very unbecoming and uncivilized manner which people have resorted to in order to ensure they get a seat to their destination.
It's everyone for him/herself, and this is a really big issue of concern that needs to be addressed by the Ministry of Transport ASAP. I believe that the transport personnel at the terminal and the James bus drivers and conductors should give first priority to those people travelling way down south. It's only fair that they do so; everyone else going to Belmopan can either catch another waiting bus or take up the remaining vacant seats on the James buses.
Even so, people could easily bypass this by lying about their destination, which makes a better point to have a proper ticketing system in place. I have witnessed numerous fights on various buses just because of seats. From experience, travelling long distances on public transportation can be very uncomfortable, hot, and tiresome; it makes people very irritable and on edge.
So please, Transport Department, at least have some heart or consideration for our Belizean commuters; we are not cattle to be herded or penned in a cage until finally the gate opens to the slaughterhouse. That's exactly the experience at the bus terminals nowadays; sad, but true.
Commuter
R. Young
Archaeological plundering at Sarteneja
September 19, 2014
Move the PG market to the airstrip: Christina
September 19, 2014
Ray Lockey arrives November 2nd
September 19, 2014
Re: Princess Royal Youth Hostel youth basketball leagues
September 16, 2014
I do not use drugs nor do I condone the use or selling of it. But Law
From the Publisher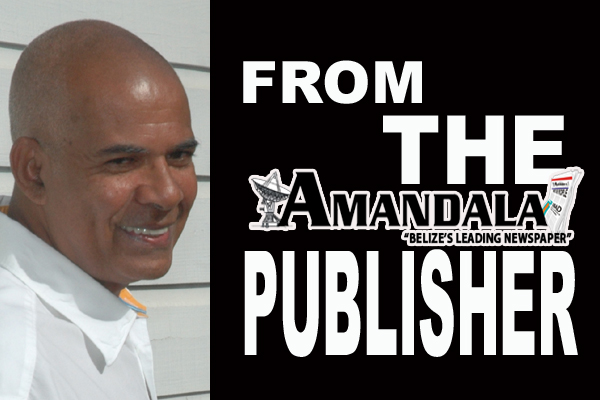 I listened to the Rt. Hon. Said Musa discuss the process leading up to Belize's 1981 independence on the PUP radio station on Tuesday morning. I would say I heard perhaps 60 or 70 percent of his discourse.
I first met Said after returning home from Dartmouth in 1968, and later that year I worked with him and Assad Shoman on preparations for a demonstration against the Vietnam War. The two Belizeans, of Palestinian paternity, had studied law in England. The choice of a demonstration target was theirs, not mine. I was following them, but I believed that the Vietnam War was an abomination. So.
The demonstrations, which began on New Year's night 1969 against the John Wayne film called The Green Berets, were the first time any university graduates of Belize had ever made this kind of militant, public statement. University graduates who demonstrated included Assad, Said, myself, Derek Courtenay, and the late Lionel del Valle.
As I have said before on these pages, I personally only demonstrated the first night, but the demonstrations lasted three or four nights, I believe. That first night I was approached by one Robert Livingston while I was carrying my placard in front of the Eden Theater on North Front Street. He said to me that I should "leave those Arabs alone" and begin lecturing at the Liberty Hall. Livingston, who five weeks later became one of the founding officers of the United Black Association for Development (UBAD), was the secretary-general of what was left in Belize of Marcus Garvey's Universal Negro Improvement Association (UNIA). (The president of the Belize UNIA was Percy Innis, a shoemaker of George Street, and members included Nurse Vivian Seay, Nurse Cleopatra White, and Elfreda Reyes.)
Assad Shoman and Said Musa were both three or so years older than I, and they were much more sophisticated where political theory was concerned. They had a good idea of where they wanted to go. In 1969, they had been travelling magistrates in the employ of the Government of British Honduras from 1967. I believe there was some point in 1969 when their government service was terminated because of their political activities in the People's Action Committee (PAC), whereupon they entered private law practice, which is where they were when they successfully defended Ismail Shabazz and me in the July 1970 Supreme Court seditious conspiracy trial.
Between 1971 and 1975, I basically lost track of these guys, except that I know that it was Assad who first began working closely with Premier George Price's PUP government, and replaced Hector Silva as the PUP candidate for Cayo North in the October 1974 general election. As I understand it, Said was a last minute replacement for Sandy Hunter as the PUP candidate for Fort George in the said October 1974 general election.
In early 1975, after a series of meetings with Deputy Premier C. L. B. Rogers, I entered a working relationship with the PUP government. I think Assad and Said had already been appointed Senators following their election defeats by Joe Andrews and Dean Lindo, respectively. They were, then, at a much higher level in the PUP than I was. I was pretty much running the streets of Belize City with Ray Lightburn between 1975 and 1977. I was slowly putting my life back in order, I guess.
Said and four other PUP officials and associates invested in offset printing equipment for this newspaper sometime in 1977, following which I was asked to be a PUP candidate for the December 1977 Belize City Council election. Having retired from electoral politics after running as the only UBAD Party candidate in the 1974 general election and being fully convinced that I was not electable, I was quite reluctant to accept candidacy, but eventually yielded to pressure.
Immediately following the landslide defeat of the PUP's "Dynamic Nine" slate in that CitCo election, I realized that top PUP leadership had a problem with what they saw as the stubborn independence of Amandala. I was removed from sports broadcasting on Radio Belize. Remember now, Said and Assad were still only appointed Senators, and established PUP Cabinet Ministers, led by Louis Sylvestre and Fred Hunter, were very much opposed to their views. When the Deputy Premier leaned on me in early 1978, Said was in no position to assist me.
Well, I remained in the PUP as part of Said's team, and when the PUP won the 1979 general election, which climaxed the PUP's electoral push for Belize's independence, Assad and Said finally became elected area representatives and Cabinet Ministers. They took their seats around the table, as we would say. They were now really big men. Yours truly was still struggling with Amandala.
In October of 1980, a U.S. State Department official by the name of Oliver Bushnell came to Belize to say that the American government was now prepared to support Belize's quest for political independence. I asked Said at that point to have the PUP buy out myself and two of my family members who had invested in Amandala. A matter of $25,000 was involved. I did this because my experiences in early 1978 with the Deputy Premier had convinced me that I would be in danger in an independent Belize. The PUP offered to buy $6,000 of my family's shares. All this would have done was give the ruling party majority ownership. This was not acceptable. It was only four months or so later that the Heads of Agreement arrived, in March of 1981. Hell broke loose.
Independence for Belize on September 21 of 1981 was a triumphant moment for Assad and Said. They welcomed and toasted various regional and international leaders and dignitaries in Belize, including revolutionary Grenada's Maurice Bishop and Sandinista leaders from revolutionary Nicaragua. During all the festivities, I was hanging out with neighborhood kids on the All Saints School verandah on First Street, where I was living with my family. We played a lot of basketball at the St. John's College gymnasium in the afternoons.
Soon after that, the attacks came – two massive libel suits by Cabinet Ministers of the newly independent PUP government. This is what I want to hear Mr. Fred Hunter talk about today. He was a PUP Cabinet Minister in 1981. I am not really interested in the 1670 Treaty of Godolphin. Thank you very much.
Power to the people.
From the Publisher
September 16, 2014
From the Publisher
September 12, 2014
From the Publisher
September 09, 2014
From the Publisher
September 05, 2014
I do not use drugs nor do I condone the use or selling of it. But Law